Lets get NAKED!
If you love makeup like I do, you probably heard about this amazing palette, the Urban decay NAKED palette.
It is by far one of the best eye shadow palettes on the market right now (and of course the newer version of it – the Naked 2 palette), If you don't have it yet, just go ahead and get it, I know that these palettes are in high demand and tend to sell out very quickly.
This palette contains twelve shades (Amazing! I love them all!) , The shades in this palette are both matte and neutral that are great for an everyday look as well as more dramatic looks using the shimmery shades that are more suitable for a night out or a party , the package is very comfortable and great for traveling.
This is the second edition of this palette, the first one came with a double-sided eye pencil while this one comes with the "Good Karma" brush, that is pretty good but a little stiff, the bristles are synthetic, ( I really think that it makes a lot more sense to have a brush in the palette), although there are better brushes on the market, if you don't have other brushes then you can defiantly use this one, but I wouldn't use it for blending for example.
This palette also comes with a mini version of the famous Urban Decay primer potion; this is the best primer out there right now.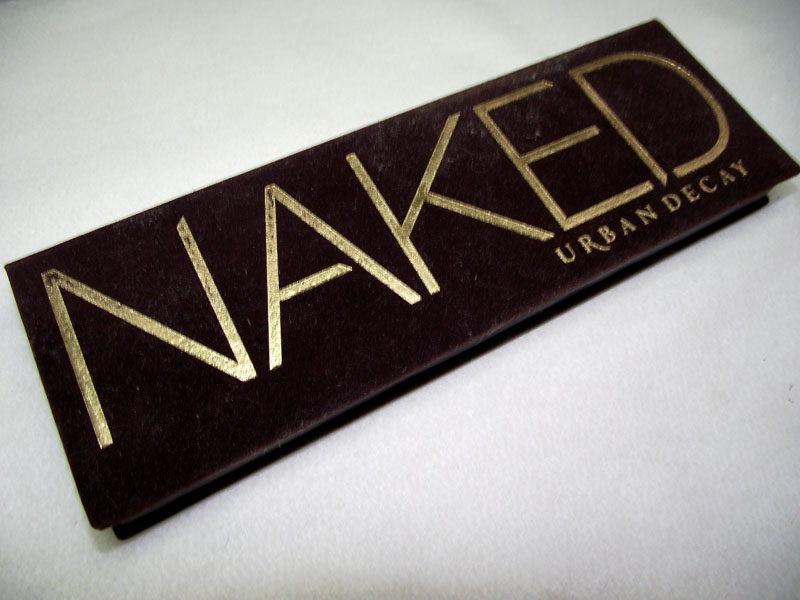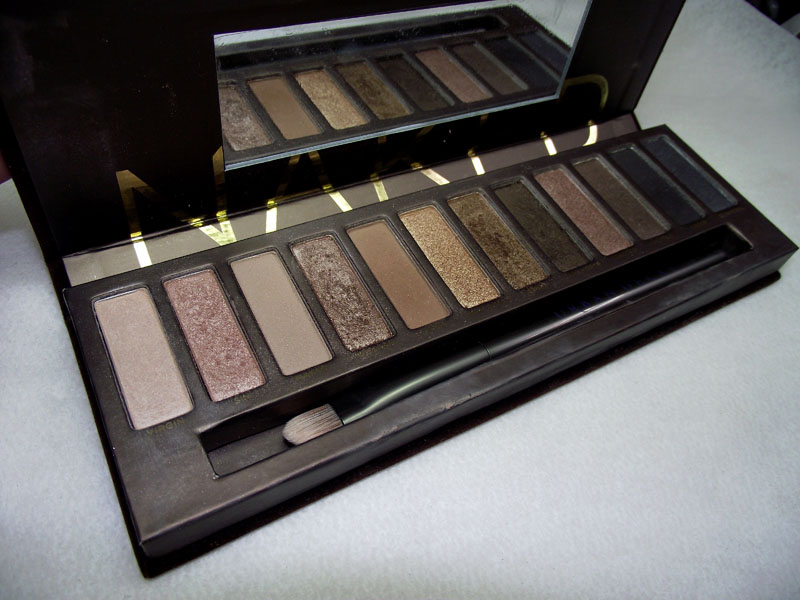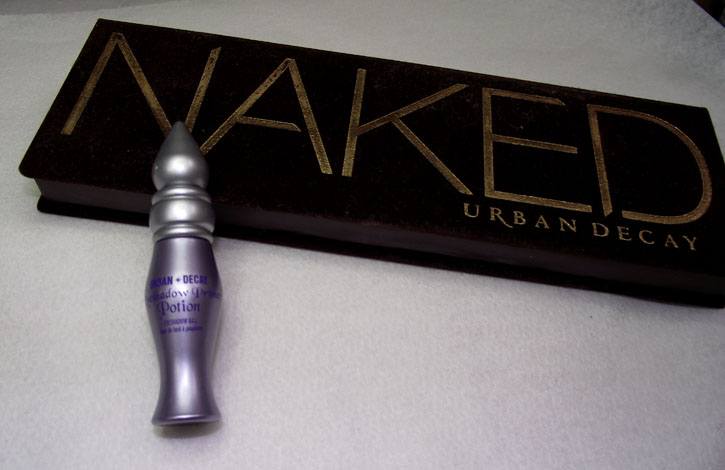 You can't really go wrong with this palette, so if you still don't have it, just go and get it! Seriously! Get it!
 The Colors!:
Virgin: light shimmery beige, that makes a gorgeous highlight on the brow bone and also great to brighten up the tear duct.
Sin: Frosty light champagne pink can make a great neutral color as a base.
Naked: A soft matte brown, buildable, beautiful for the crease.
Sidecar: A shimmery golden bronze color with a bit of red tint in it.
Buck: A very dark matte brown, that is also great for the crease.
Half Baked: A yellow gold with metallic shimmer in it.
Smog: Gorgeous green bronze with beautiful shimmer.
Darkhorse: A bronze brown tinted with green shimmer.
Toasted: A shimmery champagne-pink brown.
Hustle: A dark brown with flecks of purple.
Creep: A beautiful black with gold and silver shimmers in it, I love this color.
Gunmetal: A black base color with a beautiful blue gray frost and a silvery shimmer.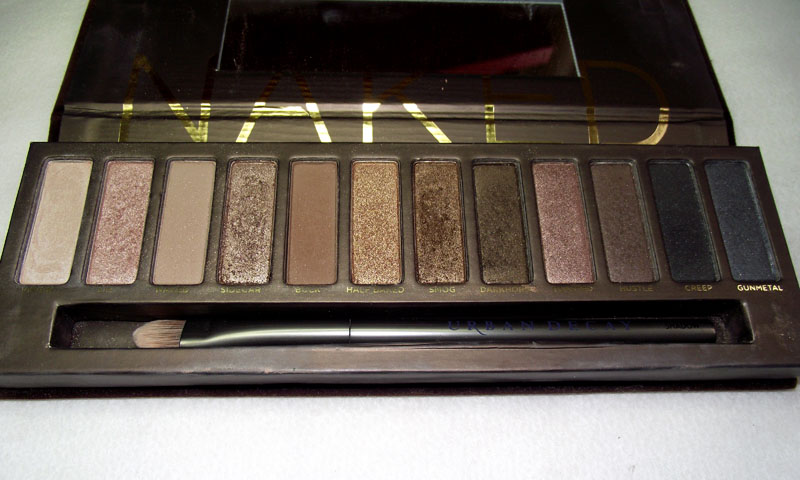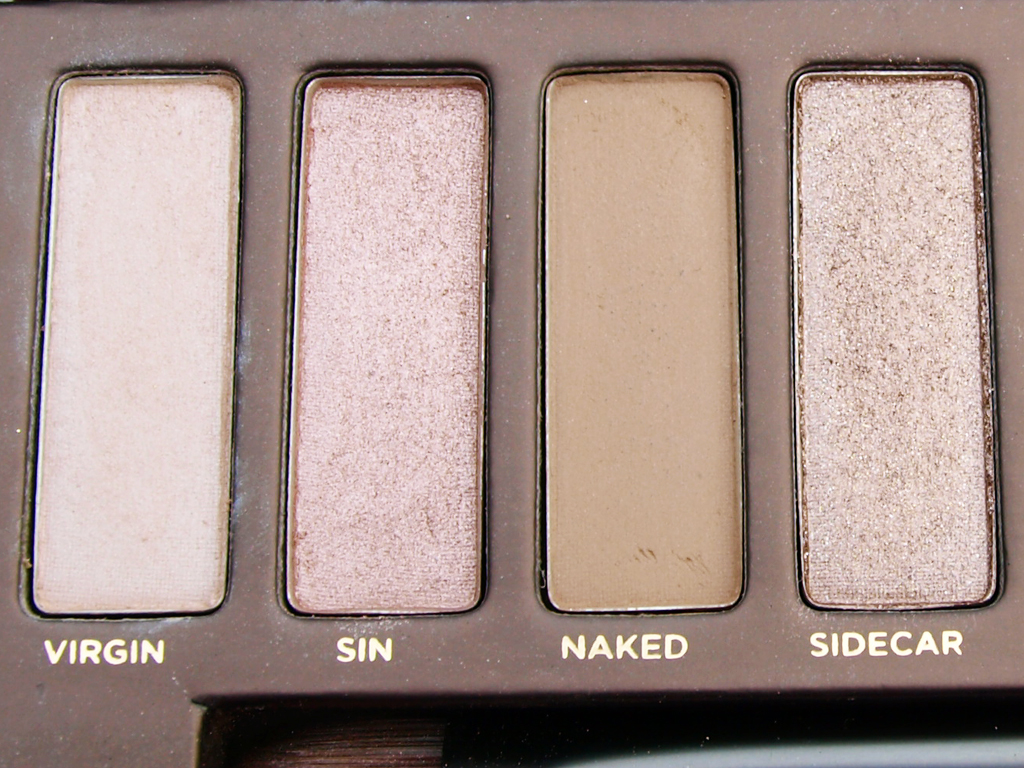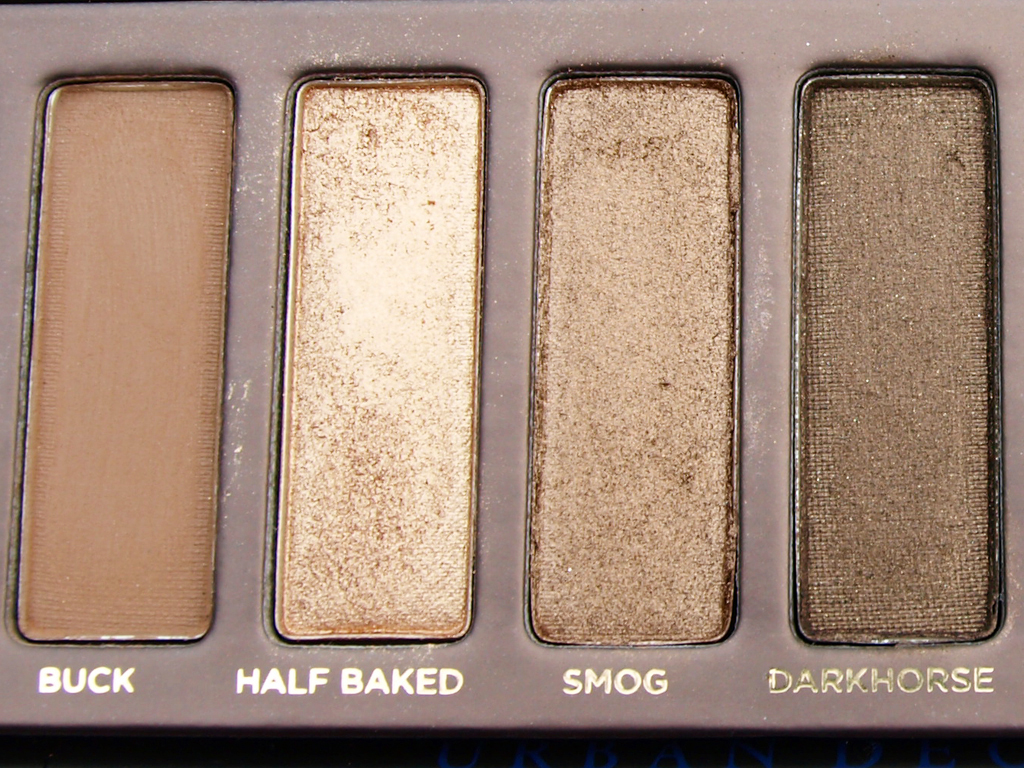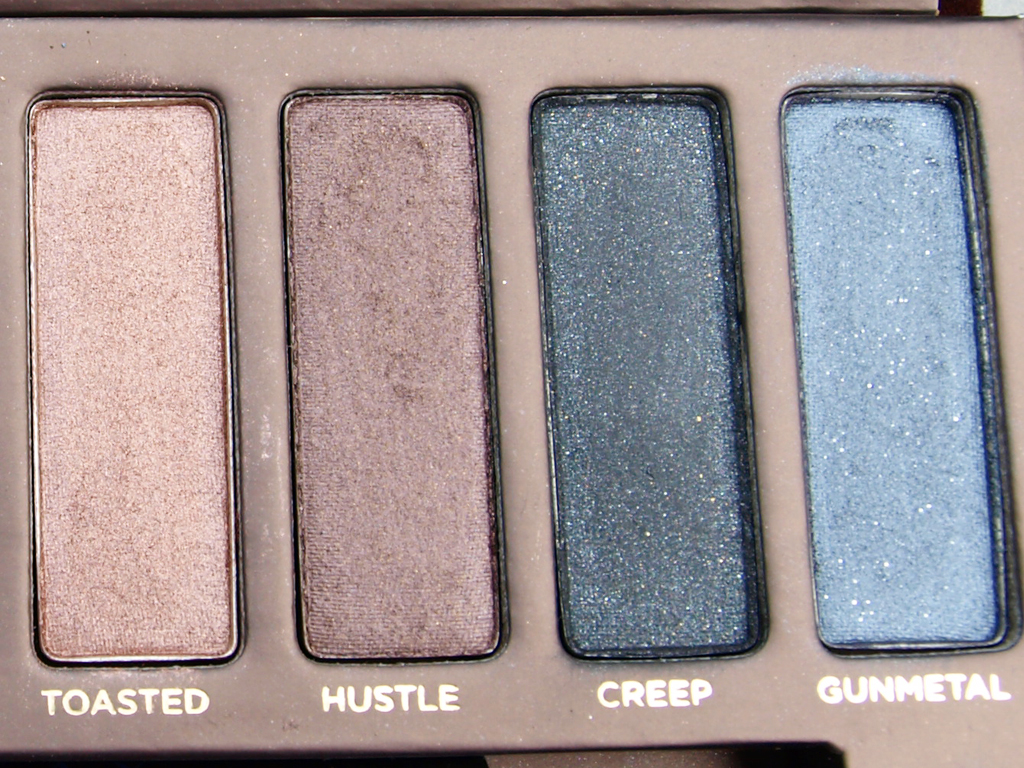 swatches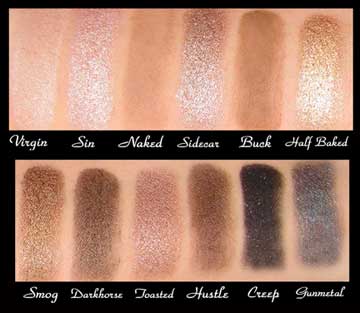 The" Good Karma"  brush – not my favorite but good enough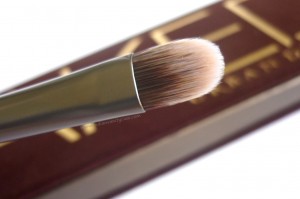 The bottom line – This is a great palette, great value for the price (around $50), you get twelve full-sized shadows, that are great for a day look as well as a dramatic night look, the durability of these eyeshadows is amazing, they stay on all day, don't crease or smudge even without any eye primer ,I even fell asleep wearing them and nothing happened ( I know how bad it is…just couldn't help myself!),  you literally can't go wrong with this one, I LOVE THIS PRODUCT, and I bet you will too!
If you want to order the Urban Decay NAKED palette, they have them in stock now at ULTA, they also offer free shipping!

Naked Palette w/ Brush
Price: $50.0
You can look great With this palette! This beautiful case by Urban Decay is packed with 12 gorgeous neutral shades.
 Here are some more websites that sell this palette:
In the US:


Worldwide shipping:


Comments
comments
Powered by Facebook Comments