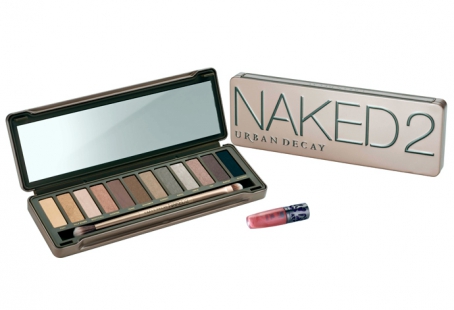 Lets get Naked….Again!
The first "Naked "palette from the famous Urban Decay very Quickly became a sensational hit, quickly became the worlds best-selling eyeshadow palette of all times!! The Naked 2 Palette is even a bigger hit, it was sold out almost immediately after it was lunched, now, if you are interested in purchasing one for yourself, the are still available at beautybay.com and lookfantastic.com,  these sites also offer worldwide shipping.
In this palette You get twelve beautiful matte and shimmery neutral super pigmented eye shadows of which 5 shades are totally new and exclusive for this palette. This palette also comes with a full size shadow and crease brush and a gorgeous and very useful mini Lip Junkie Lip-gloss in the pinky-brown shade called, like the pallet " Naked". On first glance it seemed like this palette was divided into one half of warm tones, and the other half of cool tones which I think is very smart as the last palette was very warm , golden and shimmery.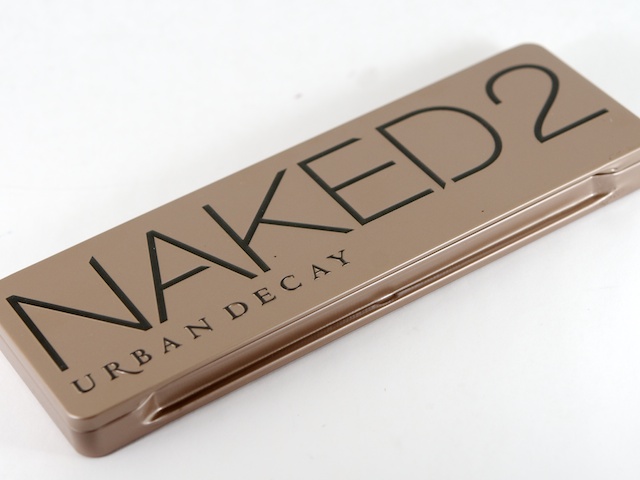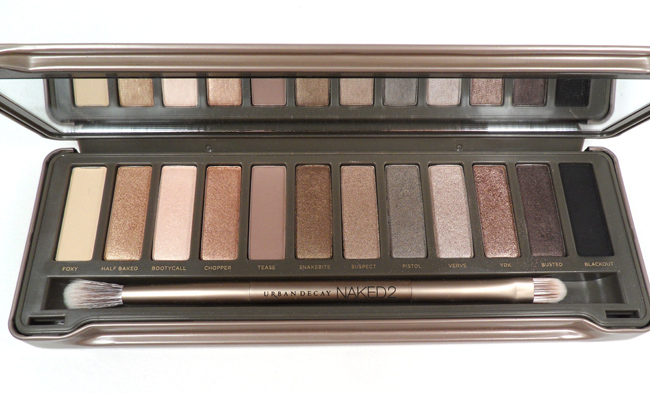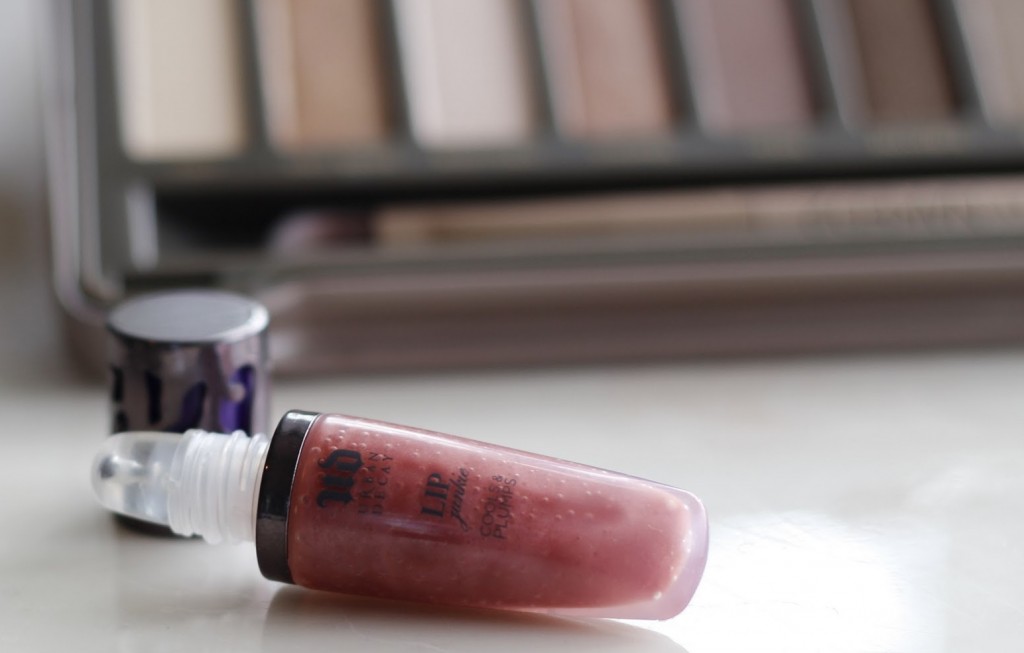 The shades:
Foxy: matte nude shade. perfect for blending and highlighting.
Half Baked: gorgeous golden color.
Bootycall: light shimmery pink great for the inner corners of my eyes , this really brighten the eyes, gorgeous color.
Chopper: A coppery shadow with chunks of silver glitter.
Tease: another matte  brown shade,This is a slightly darker and more reddish color than the browns in the first palette.
Snakebite: An amazing golden brown color.
Suspect: Light golden shade, shimmery, gorgeous!
Pistol: A brownish silver,  a favourite of mine!
Verve: A beautiful silver color, shimmery.
YDK: A cool shimmery bronze color, a very nice one!
Busted: A dark shimmery  gorgeous brown, perfect for the smokey eye!
Blackout: The blackest black! PERFECT! super pigmented!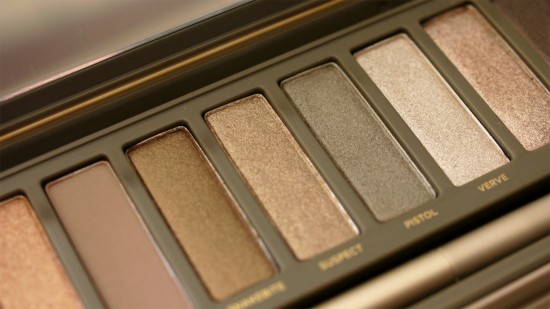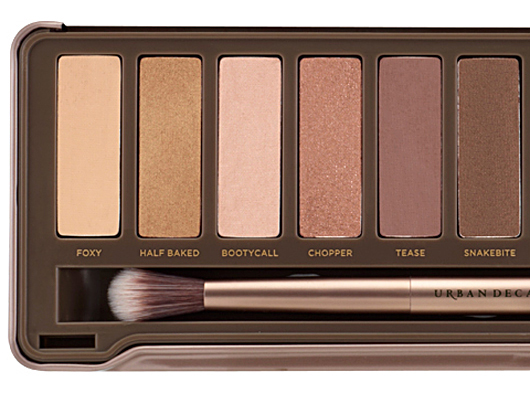 My Impression
I really love that fact  that this palette has both shimmery and also matte shades. I'm especially in love with the Foxy, Verve,and Blackout the most black back . I also like the fact that this palette contains  both cool and warm colors.
As for the packaging I'm really glad for the fact that they've changed the  velour packaging that they used for the first Naked palette, to this very comfortable tin case. It's a lot easier to keep the case clean this way,  they also included a big mirror inside .this is also a very big improvement.
As for the double-sided brush I think it's a nice improvement as opposed to the single flat brush that they included in the 2nd edition of the first palette. Being able to blend the colors properly is so important for a nice smooth look.

Naked VS Naked 2
Do I need this palette if  I already have the Naked one?
The first Naked palette has some shades  that I can't live without. But, this palette also has a few shades that I've been missing in the 1st palette. I'm talking about the beautiful nude matte and the  black matte,  there are of course also a few other shades that I really love like Verve, Snakebite, Suspect, Pistol and Busted. I think the palettes complete each other . So If you're only getting one, get this one for sure, If you already have the first palette, get this one if you prefer the cooler shades.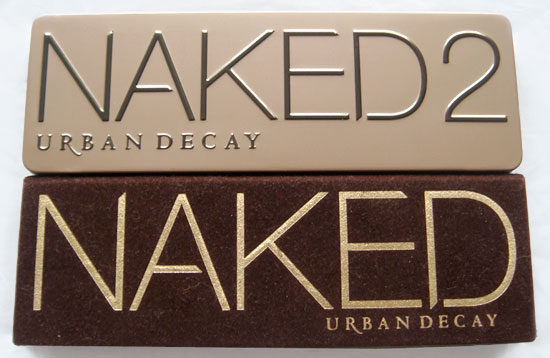 * The Naked 2 is the one that is on the bottom.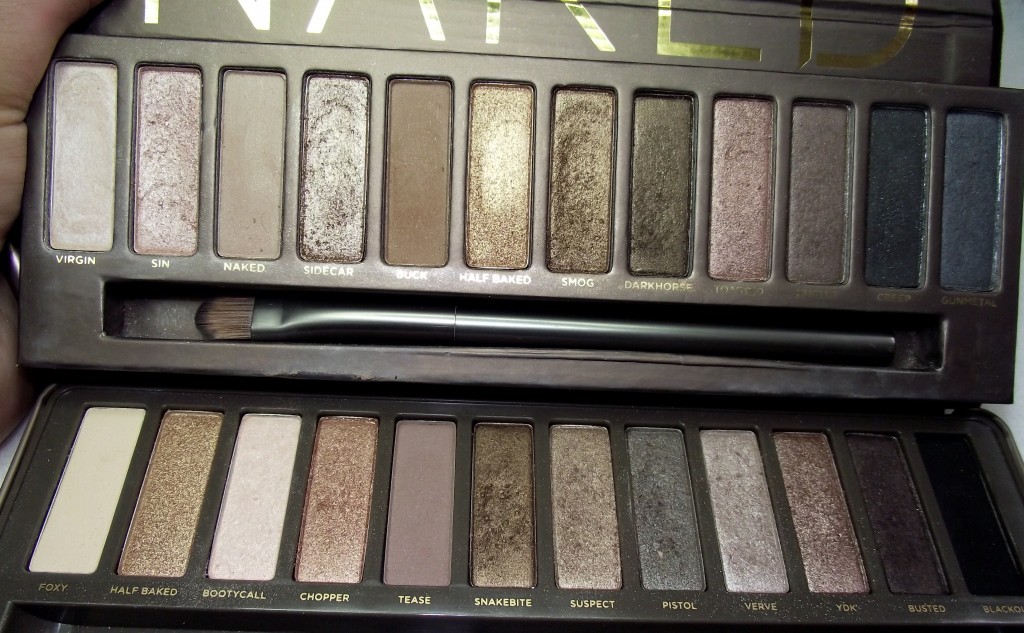 The Brushes
The wider brush is the brush that is included in the first Naked palette, it's wider, but it's only one sided, so I prefer the second brush that is double sided and great for blending.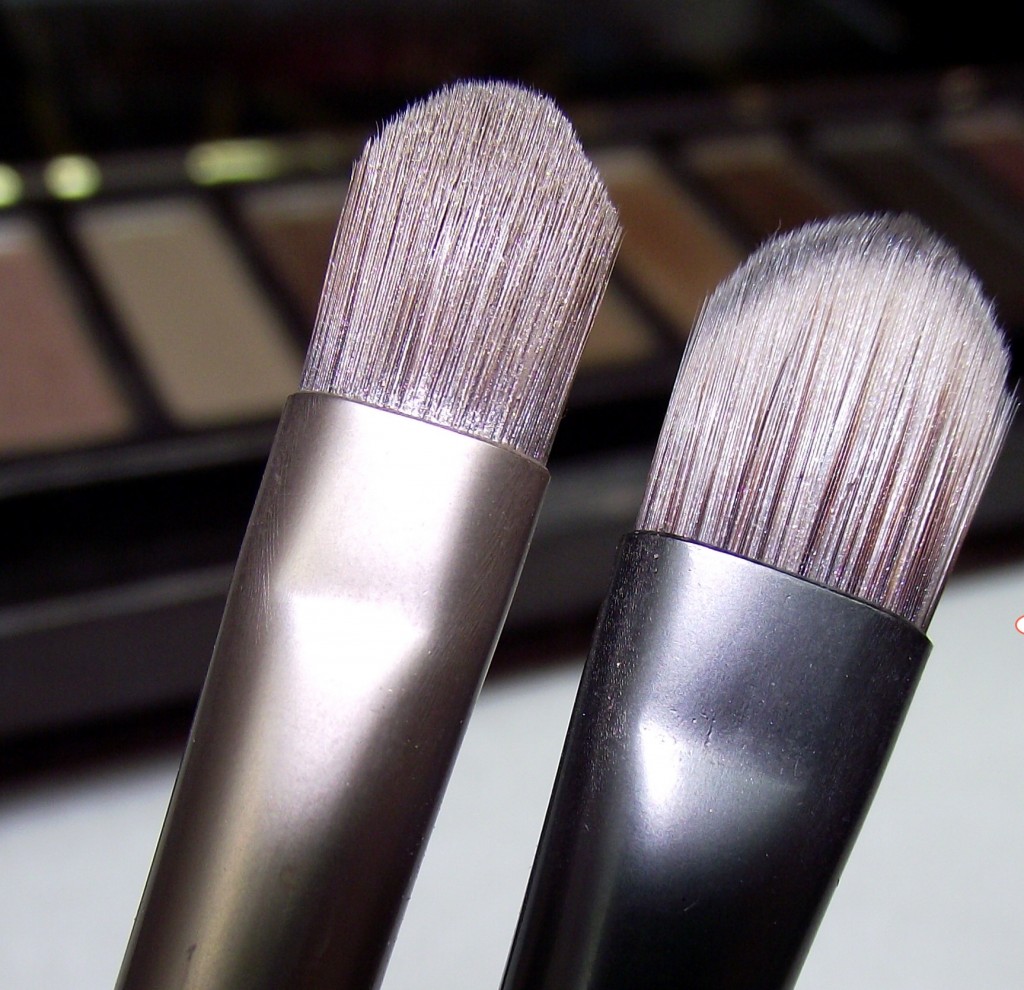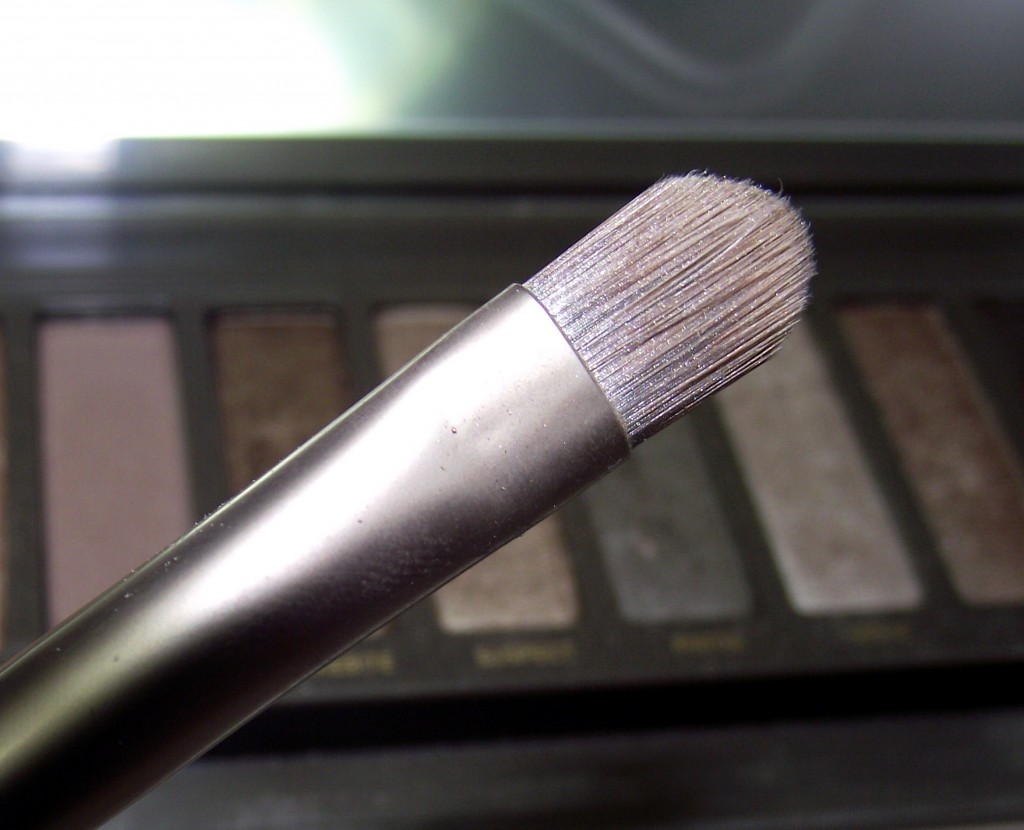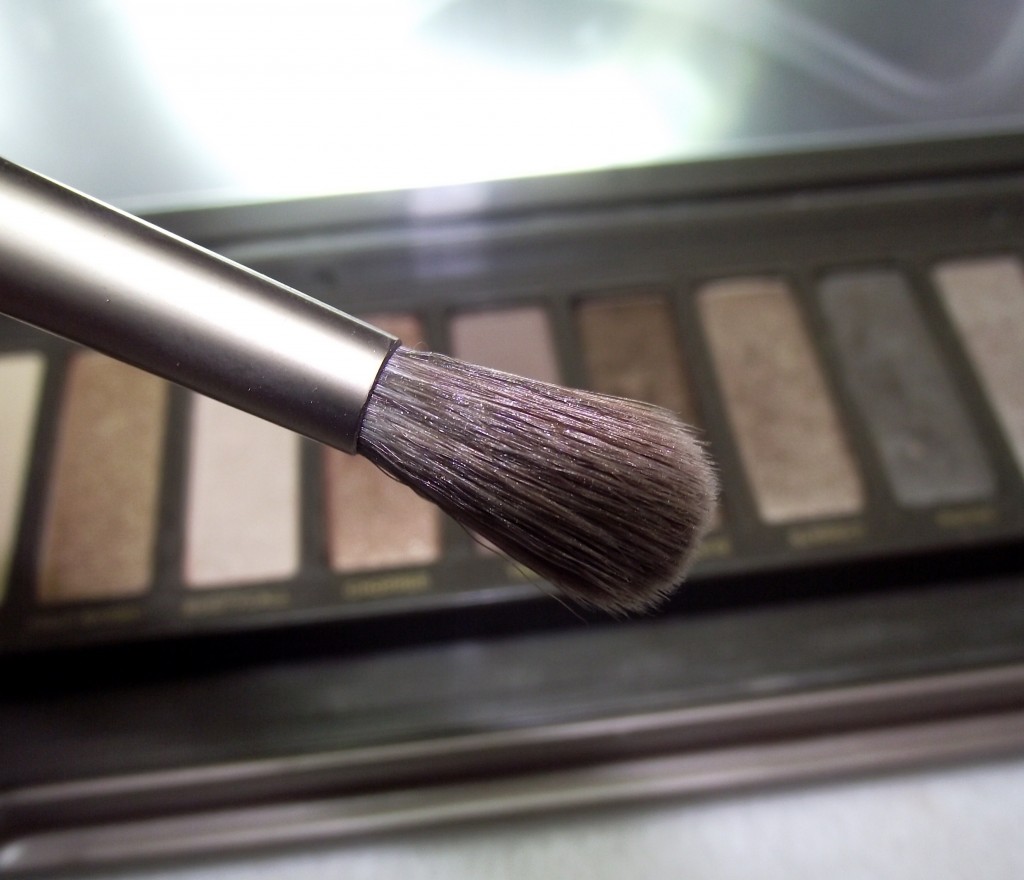 Want to buy this great palette? Here are some websites that sell it:
In the US:



Worldwide shipping:


Comments
comments
Powered by Facebook Comments