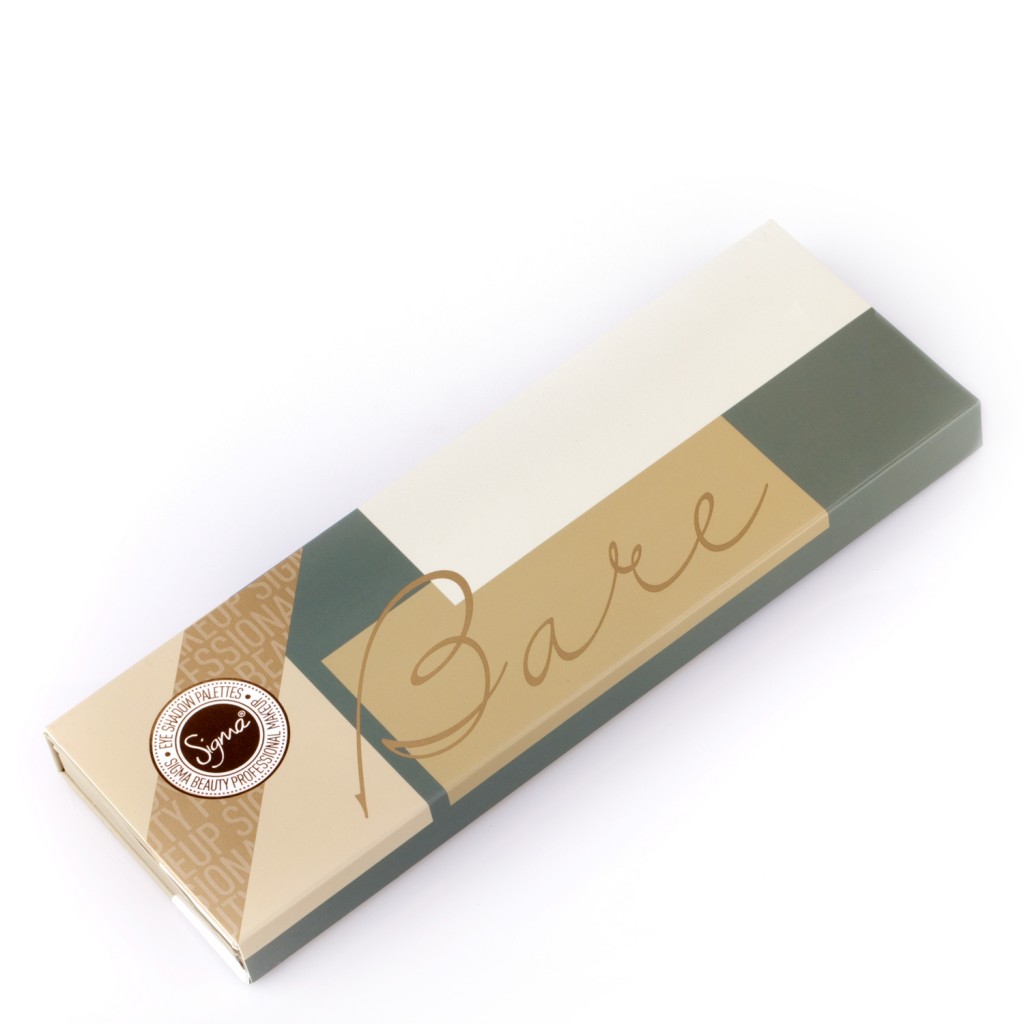 The Sigma Bare Palette includes all neutral shades that are great for a daytime, work  makeup and a night out makeup. There are eight shades in total with satin, matte and shimmery formulations.
The Shades:
Shine – a  very pigmented black with silver chunks. It reminds me  of the MAC Black Tied Eyeshadow that I like a lot.
Snoop – matte grey with a slight purple tint in it.
Hitch – matte, neutral ashy brown. It looks really warm in the palette, but once applied it is a very neutral color with grey undertones.
Act –  is a satiny, neutral taupe color with a purple tint. this shade looks warm while in the palette, but is very very light and neutral color.
Command – a shimmery, deep golden shade.
Elope – a pigmented matte beige.
Approach – a pigmented satiny, yellowish beige.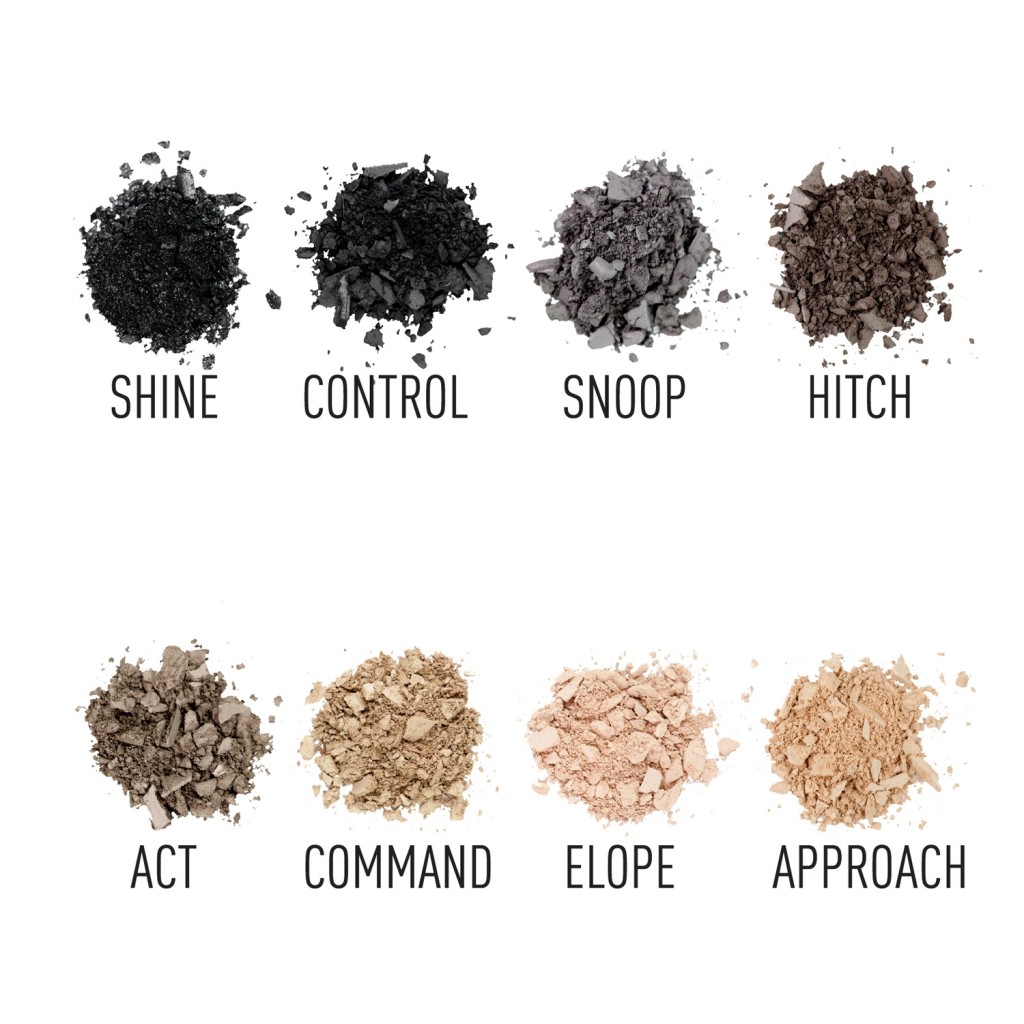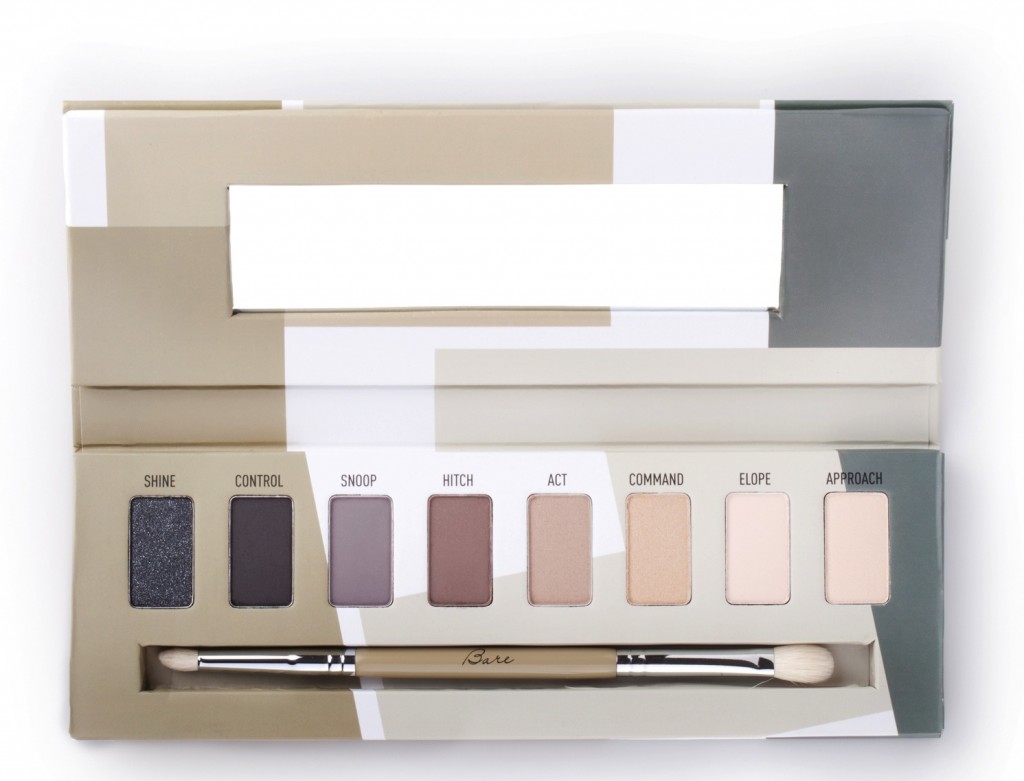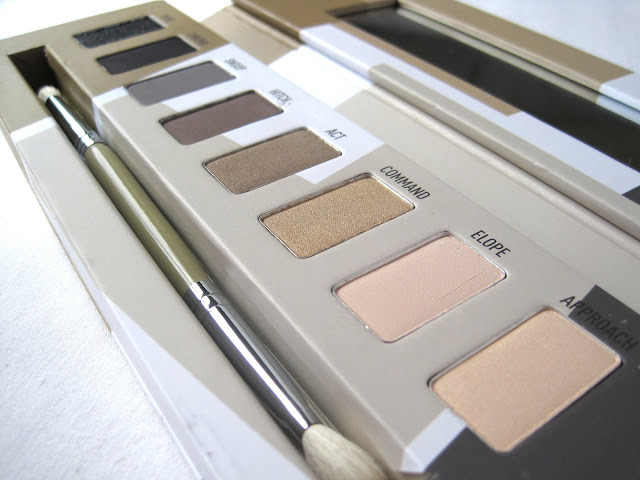 The Brush
This Palette includes a Great dual-ended brush:
E30 – Pencil: Soften the pencil liners along the top and the bottom lash lines, great to add shadow and line the eyes, or use it to highlight the inner corners of the eyes.
E25 – Blending: Blend colors together onto the lid with added control. Buff out harsh lines for a well blended effect.

Swatches
The Bottom Line
The shades in this palette are fairly pigmented,  the matte shades are the most pigment. "Command" and "Act" are  the least pigmented colors, and this is disappointing because these two are the most interesting shades and my favorites. With a good base like the one from Urban Decay, these colors show up amazing. Without a base, not that much. I love using the Urban Decay primer potion first and then using Command as an all over the lid color. This really makes "Command" stand out beautiful. It's great for a simple wash of color on the eyes. I like using Act on my crease and a little bit of Hitch to darken it.. then I like to add a touch of one of the blacks in my outer V and one of the highlights in the inner corners. The downside of this palette is the fallout. There are lots of fallout and this is a total shame. You MUST tap off your brush every time after applying any of the colors or else you'll end up ruining your foundation.
The brush included is wonderful. The packaging is ok, but a little too heavy. I think that this palette is  a good value given there are eight eye shadows and a wonderful double sided brush.
Click here to go to Sigmabeauty.com for more information about this product

Comments
comments
Powered by Facebook Comments