Quick review of the NYX Mosaic Powder Blush
The NYX mosaic powder is a compact versatile use powder, it can be used as a blush, eye shadow, highlighter, you can also easly use this product lightly all over the face.
The color that I have is "Rosey" .it is a very beautiful light pink blush, the pigmentation of this product is average, you need to use a lot of product in order for it to show.
The texture of the Mosaic powder is fine, smooth and blends easily into the skin. it is not too shimmery but it has extremely fine and barely visible shimmer that can add a little glow to the face.
When I bought it I thought it would resemble Hervana by Benefit Cosmetics, but it's very different from it, while Hervana is creamy ,matte ,easily blendable, and you need just a little of it,  the NYX powder is more powdery,shimmery and you'll need more product in order for it to be visible on your skin. Also the color may seem similar but the NYX powder is way lighter, cooler and less visible.
Pros:
multi purpose versatile product.
Compact, Lightweight, great for traveling.
Cons:
Pigmentation of the product is average, and you need a lot of it to show up on your skin.
Packaging has no mirror or brush.
Like I said before, the color I have is "Rosey" , but there are 12 shades of this powder to choose from:
Here are some photos and swatches of the product: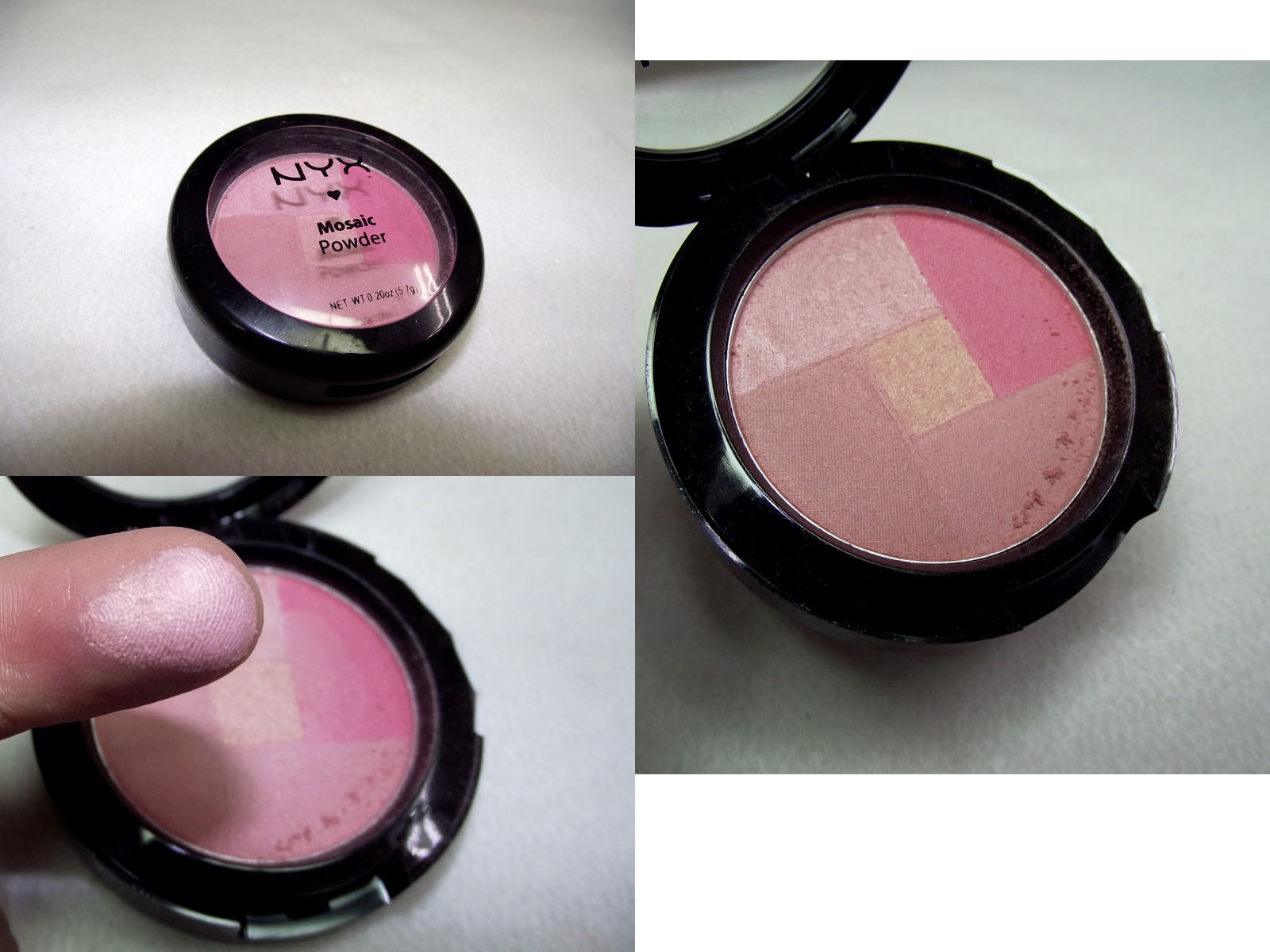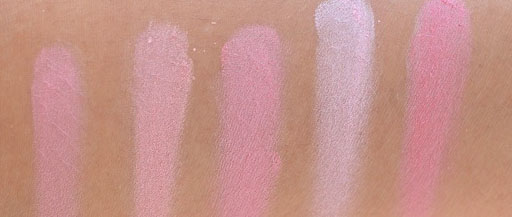 Hervana by Benefit VS NYX Mosaic powder "Rosey"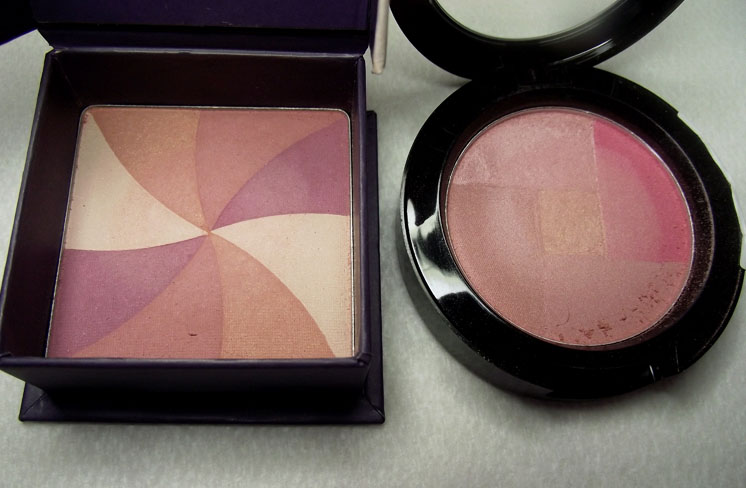 The bottom line – This is a very cheap powder ($ 7.99), and if you don't want to spend a lot of money on a blush then go ahead and get it, but if you can spend a little more money ,there are better products that give better results.
    If you want to purchase this product, you can get it at ULTA for $ 7.99

Mosaic Powder Blush
Price: $7.99
NYX Mosaic Powder Blush offers a fusion of five carefully selected colors that harmonize to provide the perfect glow. Universal colors are flattering on a variety of skin tones.
Comments
comments
Powered by Facebook Comments