Follow my blog with Bloglovin
Location, location, location. That's what sets the restaurant, Top of the World at the Stratosphere, apart from the other fine dining restaurants on the Las Vegas Strip. There are a ton of world famous chef- owned restaurants to choose from but my father in law decided to take us here for his 26th anniversary simply because he wanted a fancy place that has a unique Vegas feel that was reasonably priced.
Considering the Las Vegas Strip is located in a valley, the only ways to get a bird's eye view of the Strip are via helicopter ride, hike up a mountain, or eat at the Top of the World restaurant. Normally you have to pay to get to the top of the Stratosphere tower, but with reservations to the restaurant you bypass the admission and still have access to the observation deck and amusement park located at the very top.
The service was impeccable from when we checked in on the ground floor, the knowledgeable elevator man filled with Stratosphere trivia, to the service staff at the restaurant. Although the Stratosphere hotel itself is not known to be one of the luxurious ones of all the casinos, their restaurant is up to par with the fancy restaurants at the Venetian, Bellagio, and Wynn.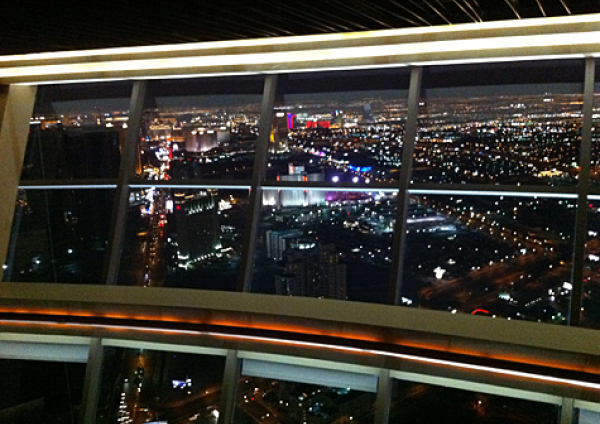 Amazing View
When you finally enter the restaurant, you are greeted by a 360 degree view of the entire Valley via floor to ceiling windows. You see the glittering lights of the Strip, the classic Downtown casinos and the dark alleyways of the ghettos. We specifically reserved a table close to the window. We didn't realize that the entire restaurant rotates on an axis so you get to see the whole valley regardless of where you sit. (Note: if you are prone to motion sickness or are extremely afraid of heights, pop a pill because this might make you sick even though it rotates at an extremely slow rate.)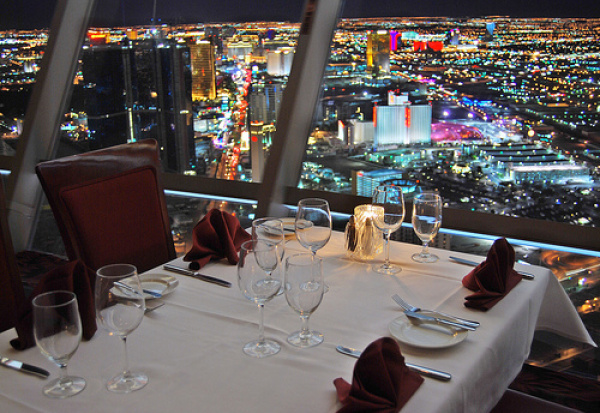 The Food
The food as good. My father in law and husband are extremely picky eaters so they went for the steak. My mother in law is a chef herself so she's very critical when it comes to preparation. I, on the other hand, love to eat anything. The menu is very standard; nothing too exotic and all the ingredients are pretty self explanatory. I had the lamb and my mother in law had the fettuccine alfredo with seafood. Since nothing was sent back to the kitchen to be reheated or cooked longer, it was a successful meal.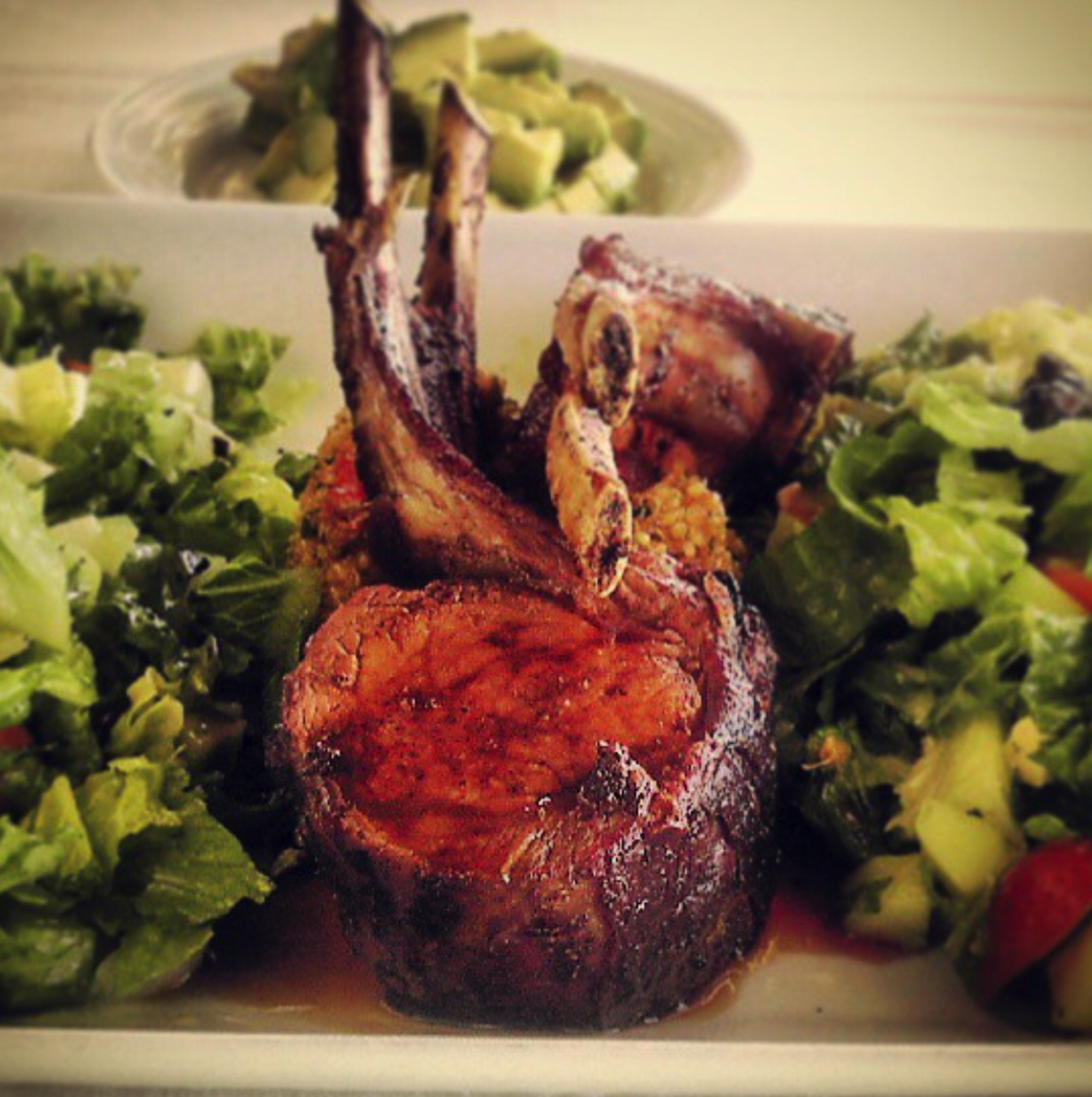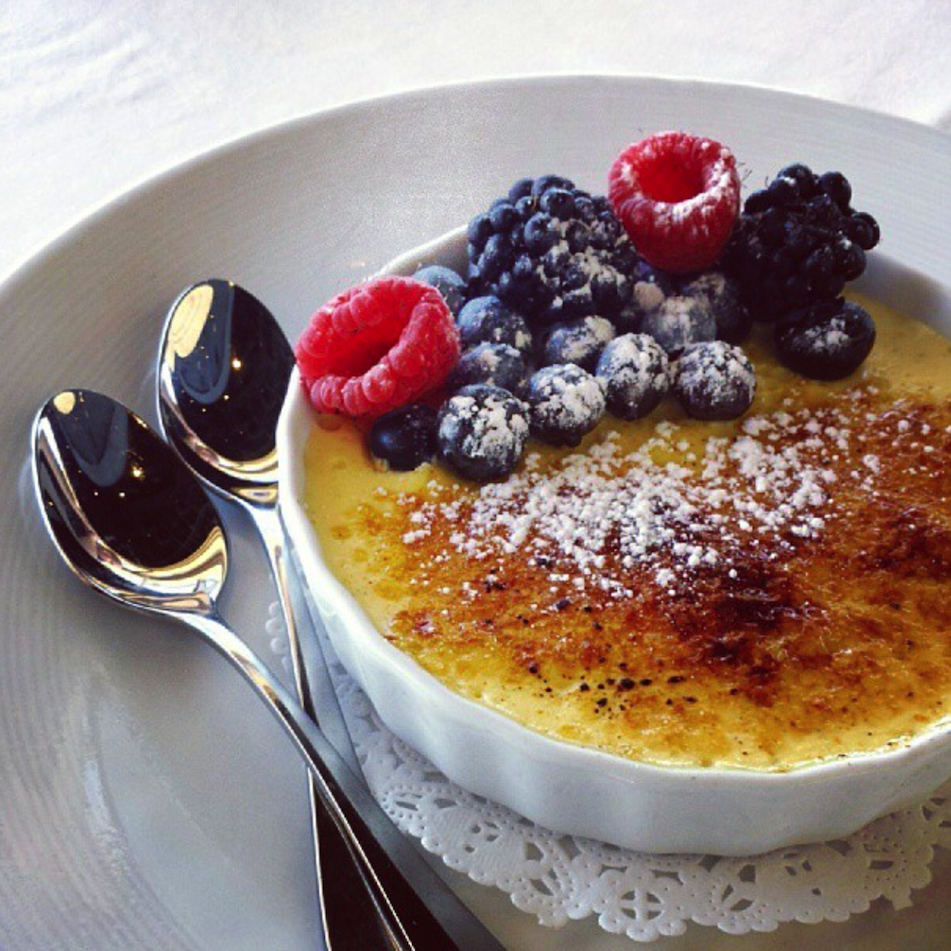 Comments
comments
Powered by Facebook Comments