Hands down, San Francisco is one of the most postcard perfect city's in the U.S, attracting tourists from all over the world, come for the visually stunning landscapes, cuisine, architecture and more. The good news is you can have a fantastic time in San Francisco on a limited budget, and still experience all the best that the city has to offer, and a good portion of the activities are free.
Stroll Worthy Activities
The best way to explore San Francisco and find all its well known and off the beaten track treasures is to set out on foot. What's not to love about picturesque skylines surrounded by the breathtaking Pacific Ocean, and the city's absolutely charming and diverse neighborhoods? A stroll up famous Van Ness Avenue takes you by the impressive architectural mastery of City Hall's dome. Just a few blocks away is the glass enclosed San Francisco Opera House, which features world famous international music performances.
Across town a more unhurried pace can be enjoyed at the Palace of Fine Arts, another wonderful landmark with a beautiful classical Roman rotunda adjacent to curved colonnades nestled along a lovely lake which is home to beautiful swans. You can wander through enormous colonnades, leaving you with a wonderful feeling of nostalgia that when mixed with the beauty of the area makes it the perfect place for a walking excursion in San Francisco.
Exploring San Francisco's renowned architecture for the most part is free and they are all well worth checking out including the Coit Tower, and the Embarcadero, a fantastic palm tree lined square filled with shops and restaurants; even if you're on a budget you want to check it out and you'll find a wide variety of price ranges, not all expensive. Obviously Fisherman's Wharf is a "must see" in San Francisco. You'll love the smell of the salt air and incredible views which are just one part of this memorable, budget friendly San Francisco experience. Fisherman's Wharf is filled with lots of vendorís entertainment, restaurants, shops, and relaxing places to chill out in the park. If you're a chocolate lover (who isn't?), you'll want to stop by Ghirardelli Square, home of the city's old chocolate factory.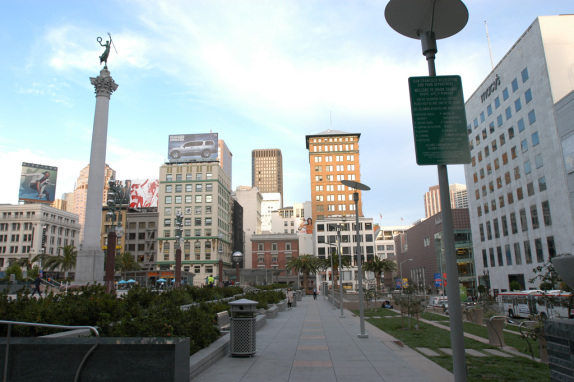 Of course the entire San Francisco experience is centered around the awe inspiring Golden Gate Bridge, and its wealth of picturesque photo opportunities. The bridge's southeast end has a wealth of free or low cost visitor experiences including the Bridge Pavilion, personally guided tours, the charming Bridge CafÈ and incredible viewing points. You can rent a bike (a cheap form of transportation) and bicycle to the Golden Gate Bridge and/or the North Bay, or just about anywhere in San Francisco, and it's a lot of fun! There are places all over the city that rent bikes and it's a fantastic way to see all that San Francisco has to offer.
Best View Vantage Points
The views of Golden Gate Bridge from the beautiful Marin Headlands has been called some of the best in the area, and Horseshoe Bay also is known for its exceptional views. San Francisco's ìPostcard Rowî Victorian homes with a stunning backdrop of skyscrapers is a visually stunning view from Alamo Square; these are just a few of the best vantage points in the city, there are countless more and the perfect way to enjoy San Francisco on a limited budget.
San Francisco Cheap Eats
San Francisco is a delectable flavor haven for food connoisseurs, and while it is filled with 5 star restaurants there are quite a few budget friendly eateries as well. A fun place to visit if you're into Italian food is North Beach's Little Italy where handsome Italian waiters will beckon you into their charming cafes, and the aroma of rich sauces, pasta and freshly baked bread will make your mouth water.
San Francisco's Chinatown is full of Asian culinary specialties sold throughout the community in a bazaar like a labyrinth. One of the most popular restaurants in Chinatown is the House of Nanking, a casual restaurant that's popular with the locals, serving seasonal dishes with tasty spices from the Orient; you can feed an entire family on a budget here. The Mission District is the perfect neighborhood to check out if your tastes lean toward Mexican cuisine. One of the best places to eat in the Mission District is El Farolito where you can treat yourself to what are considered to be the best tacos in town.
Where to Stay on a Budget
San Francisco has always attracted younger people so it has a series of hostels where you can rent a bed for as little as $25 to $35 a night (some include breakfast). For those who refer hotels there are plenty of budget friendly options in the Union Square vicinity, which is also close to transit and popular attractions. The best thing about San Francisco is that the city has always offered a diverse selection of hotels that fit every budget, and there are numerous affordable option all over the area including the Heritage Marina Hotel which is just a short walk from Fisherman's Wharf, or the Cathedral Hill Hotel which is located near the popular Union Square. There are also several affordable motels in the city, including the Surf Motel located on Lombard Street and the budget friendly Oceanview Motel located on Judah Street.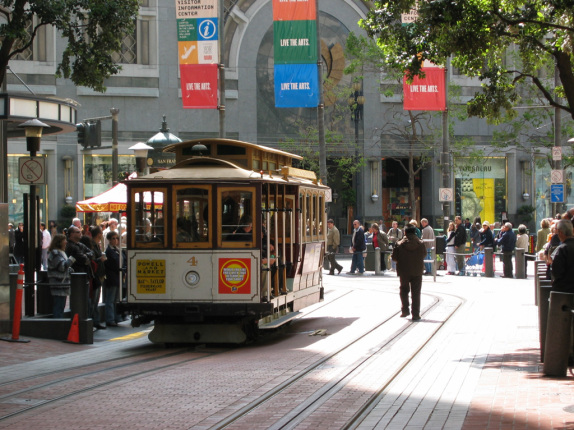 Getting Around
Airport trains make ground transportation more affordable in San Francisco as does Bay Area Rapid Transit (BART) provides transport throughout the region. Still, one of the most fun ways to get around San Francisco is by hopping a cable car and crisscrossing the city, taking in all the sights.
So as you can see, there are an impressive number of things you can do in San Francisco without breaking the bank, and many of them are free. As with most holiday destinations, if you take the time to do a little research you can significantly reduce your costs and still have a fantastic time. With just a planning you can travel within your means and not miss out on anything, in fact you may just stumble upon some of San Francisco's special hidden treasures.
Comments
comments
Powered by Facebook Comments