Hi guys! Don't you just love sample?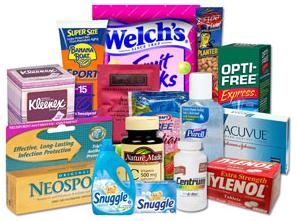 For a long time I was asking myself "how can I get free samples?", So I was looking all over the net for some makeup product samples, Makeup samples by mail that don't require surveys and no catch or do require a quick and short questionnaire, the good news are that I found some really nice stuff and I'm going to share them with you all.
Once I find new stuff I will update this page, so make sure that you check this page often so you don't miss out anything. Remember that these samples are always time limited offers so use them a quickly as you can.
I will include here all kinds of stuff not only makeup products!
What you need to do, on most of these offers is to go to the links that I'm giving you here and put there your Email address, your name and shipping address,on some of them you'll still have to answer some questions, but hey! this is so worth it! you will get your sample/gift card by mail.
Don't forget to Like our new page on Facebook, so you can be notified when we find some new hot offers!

Have fun!
Shopping:
Gillette Razor

– for him or for her
Food:
Other cool stuff: