Melt Cosmetics is THE thing right now! if you haven't heard about this company then let me tell you a little about it,
The founders or Melt Cosmetics are Lora Arellano  and Dana Bomar, both are very well known professional makeup artists , Dana is in fact Rihanna's makeup artist!
After years of experience in the makeup and entertainment industries they created the most matte, bold and amazing lipsticks, I personally adore their lipsticks and own almost all of them I think…
The new addition to this brands product line is these new eyeshadow stacks, the packaging is magnetic, you can play with them and arrange them the way you like,there are 4 shadows in each stack and they also comes with a small mirror, there are two stacks – the Love Sick Stack and the Dark Matter Stack, from the names you can already tell what the color theme is in each of these stacks, the Dark Matter stack contains 4 amazing colors, that you can play with and create endless eye look variations, a dark smokey eye is just something that screams from this one, but of course you can easily create more wearable every day looks as well.
The love sick stack is more vibrate and colorful, if you like colorful eye makeup then this stack is definitely for you, the purple color in this stack is to die for! such a gorgeous highly pigmented color, I think this one is my personal favorite of all.
 As for the quality of these shadows, I can only say that it's absolutely amazing, all colors are extremely pigmented and you can wear them all day and not worry about them fading out, I didn't even use a primer with them and they still stayed on all day perfectly, I didn't notice any fallouts from these which is very important for me personally because I tend to apply my foundation before my eye makeup so a lot of times I end up ruining my foundation because of eyeshadow fallout, this is not the case with these, so I'm happy.
The only thing I didn't like is actually the packaging, it's pretty, and an interesting innovation , but the magnet is not strong enough so I ended up dropping these a lot.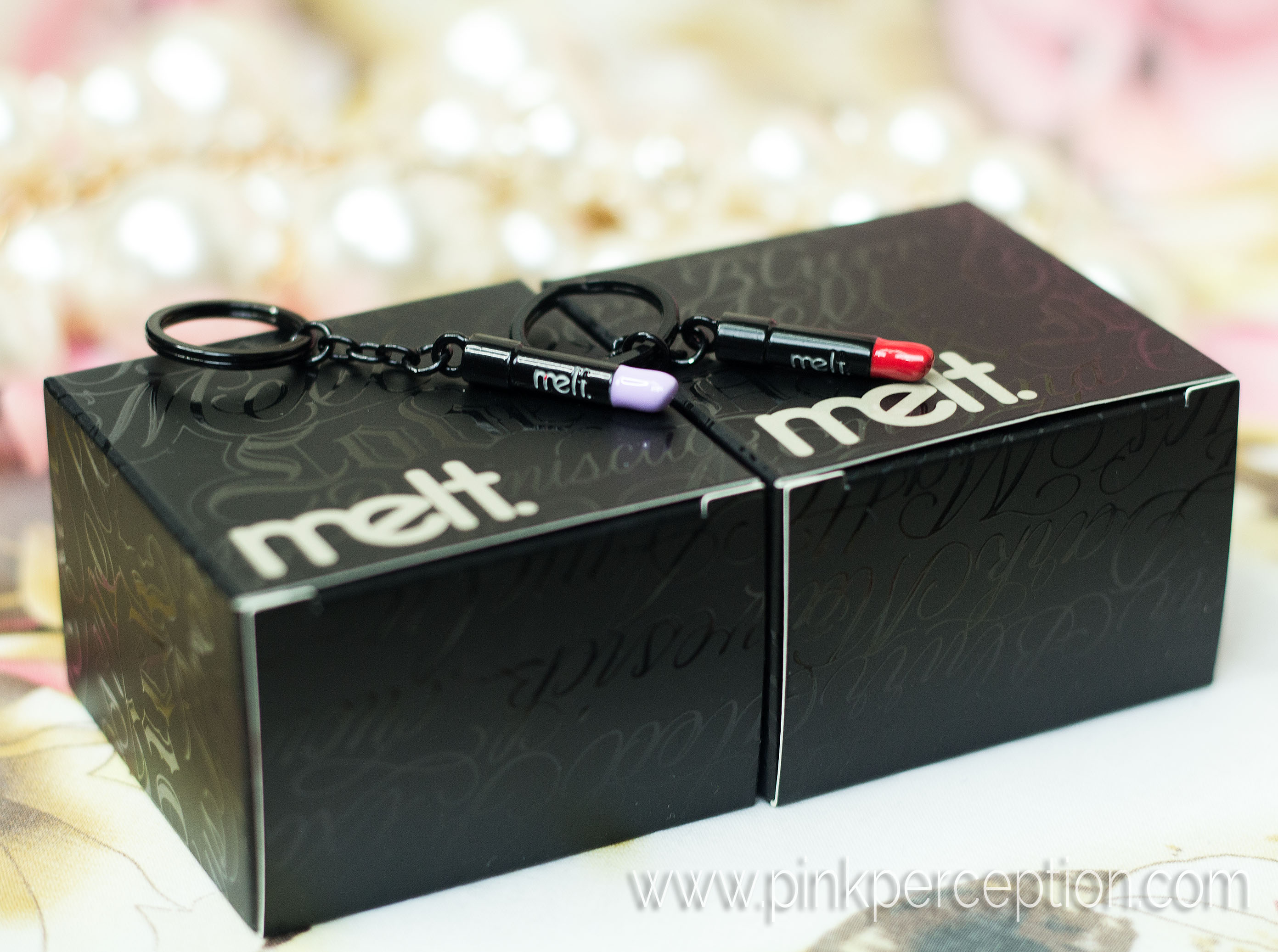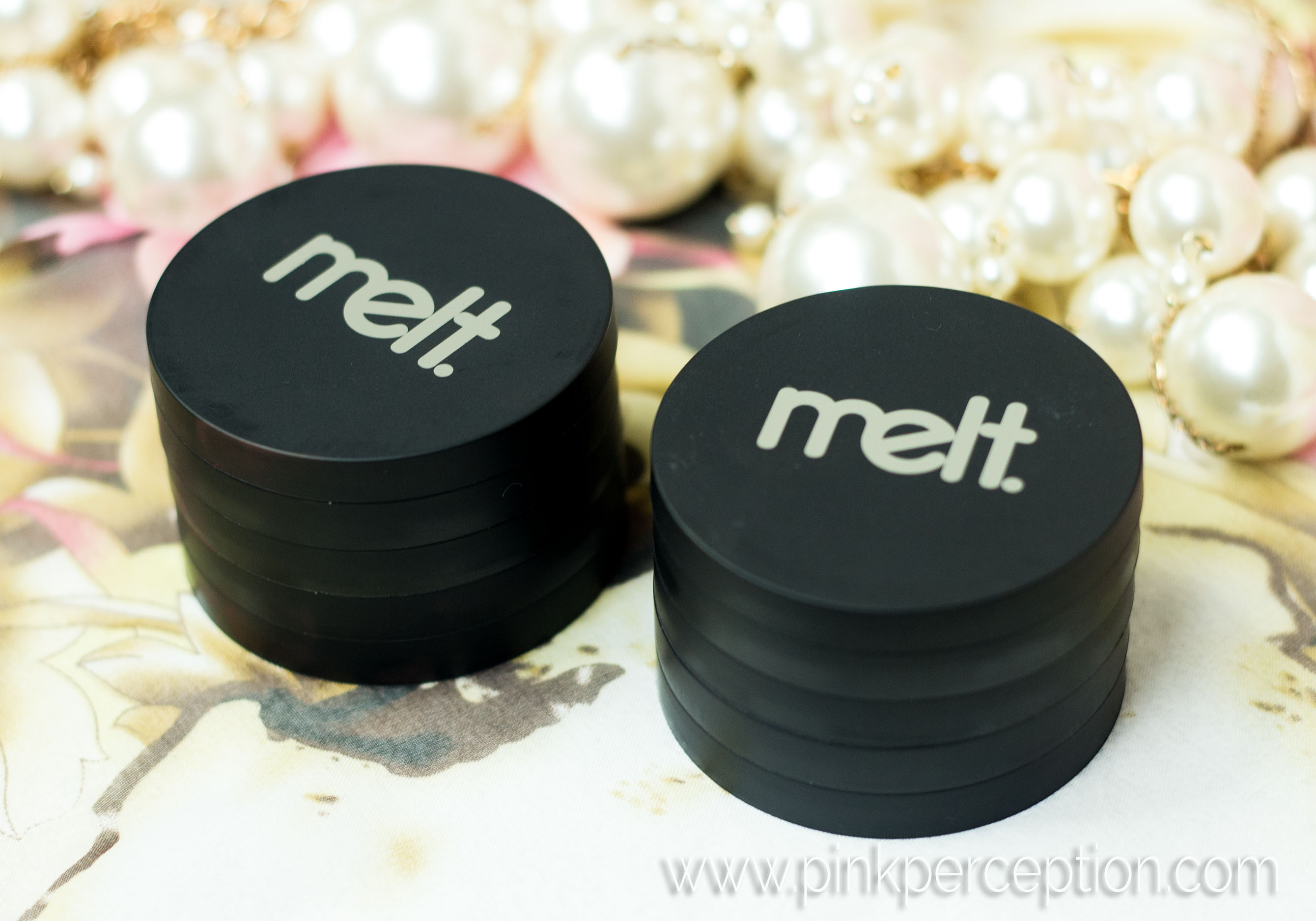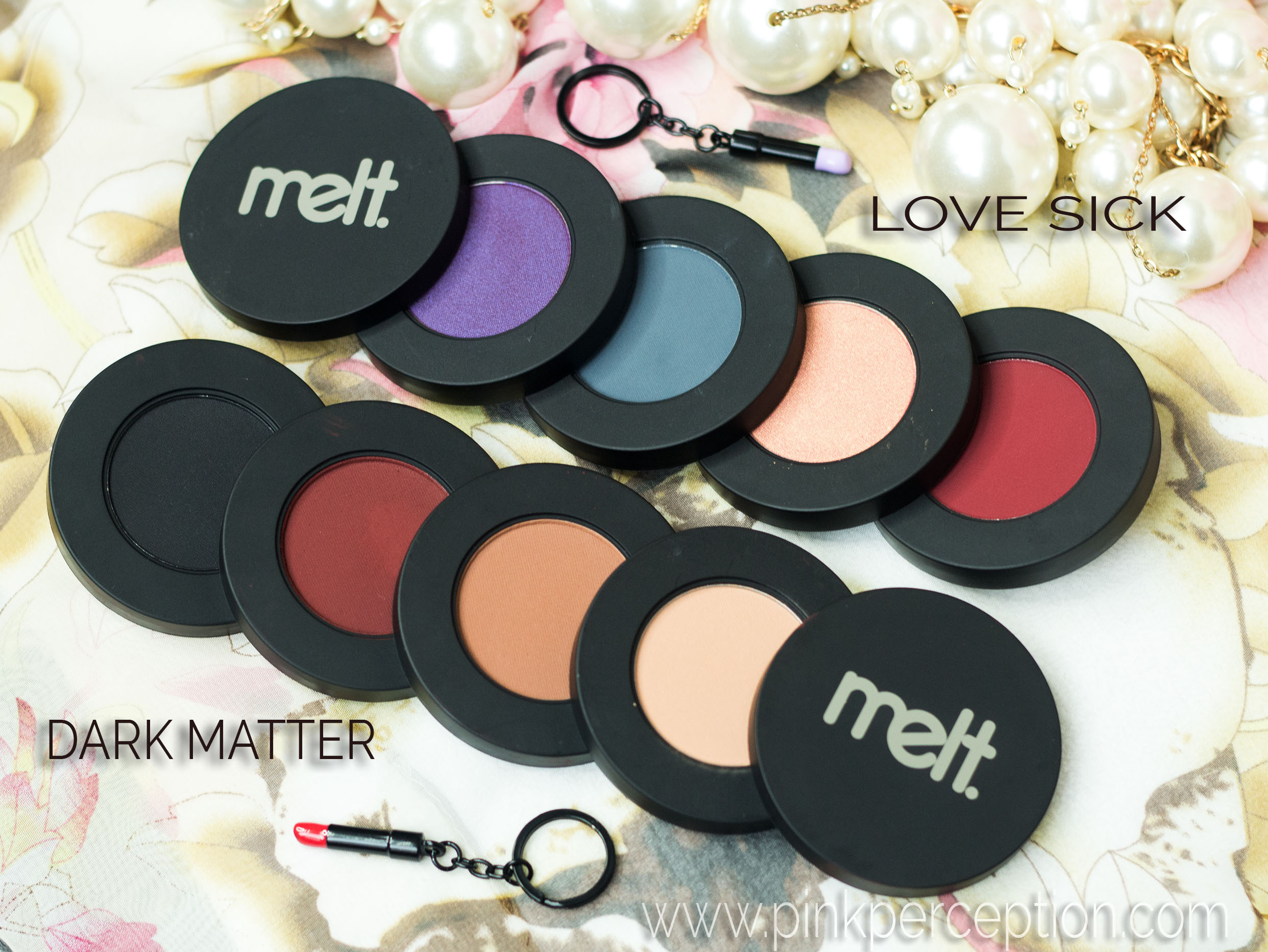 Bottom Line
Overall these shadow stacks are great, I really recommend on buying them, they may seem a bit pricey ($48 for a stack of 4) but it's only $12 for one shadow and if we compare it to the price of a Mac shadows ($16) then its cheeper and you also get a lot more product.
I wish that there was an option to choose colors and make your own stack, but I'm guessing that this will probably be an option in the future, maybe when they come up with new colors.
Here are the swatches :
Overall the girls did an amazing job on these shadows just like they did on their amazing lipsticks, and I can't wait to see what more they will come up with in the future.
If you would like to get these shadows or lipsticks visit their website (they ship worldwide) – www.meltcosmetics.com
These are the looks that I created right after receiving these shadows –
Comments
comments
Powered by Facebook Comments