I'm not an organized person, my makeup products are always all over my room and bathroom,and my vanity table is a MESS!! that is why I was super excited when I got these makeup organizers form www.byalegory.com.
what I got :
Pink Acrylic Lipstick organizer – 24 space storage
Clear Acrylic Lip Gloss Organizer – 24 space storage
Purple Compact Organizer – 8 space storage
These products are made of a heavy duty great quality acrylic, they look absolutely gorgeous! As if the are made of ice! and I'm not kidding when I'm saying the the quality is superb! they look nothing like those plastic cheap organizers that are sold everywhere, the material looks and feels like thick glass, STUNNING!
The lipstick and the lip gloss organizers both have 24 places for your favorite products, they fit almost any product from any brand, I used them for my MAC, Estee Lauder,YSL, ,NYX, Melt, RIMMEL, Benefit , Urban Decay and Lime Crime lipsticks & lip glosses – they all fit perfectly.
The compact organizer has 8 places for storage, and it will fit almost all compacts, round or square, I used it for my MAC skin finish, MAC blushes and bronzers, Bobbie Brown Compact bronzer, Urban Decay bronzer and The balm blushes, all fit perfectly!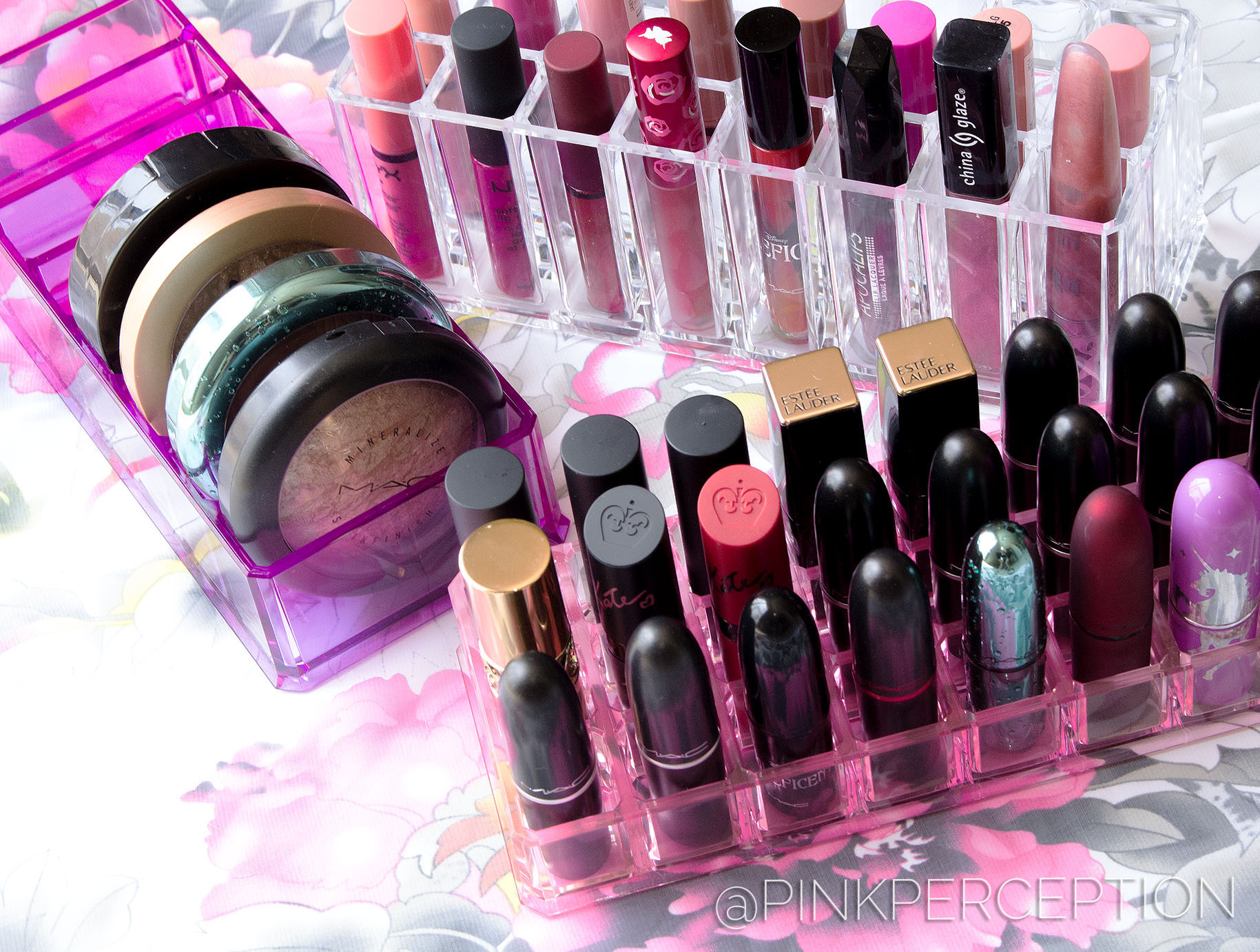 Bottom Line
I definitely recommend these products, the quality is great, they look expensive but in fact they are affordable.
They come in a variety of colors so you can choose you favorite color, I chose clear, pink and purple, I think it's a pretty combination of colors!
I'm already thinking about getting a few more for all my other makeup products. I'm very happy with these organizers, my makeup is organized and looks great on my vanity table!
So go ahead an check their website out – www.byalegory.com ,if you have an Instagram account look them up – @byalegory – there you can also see more photos of these products and others.
Comments
comments
Powered by Facebook Comments